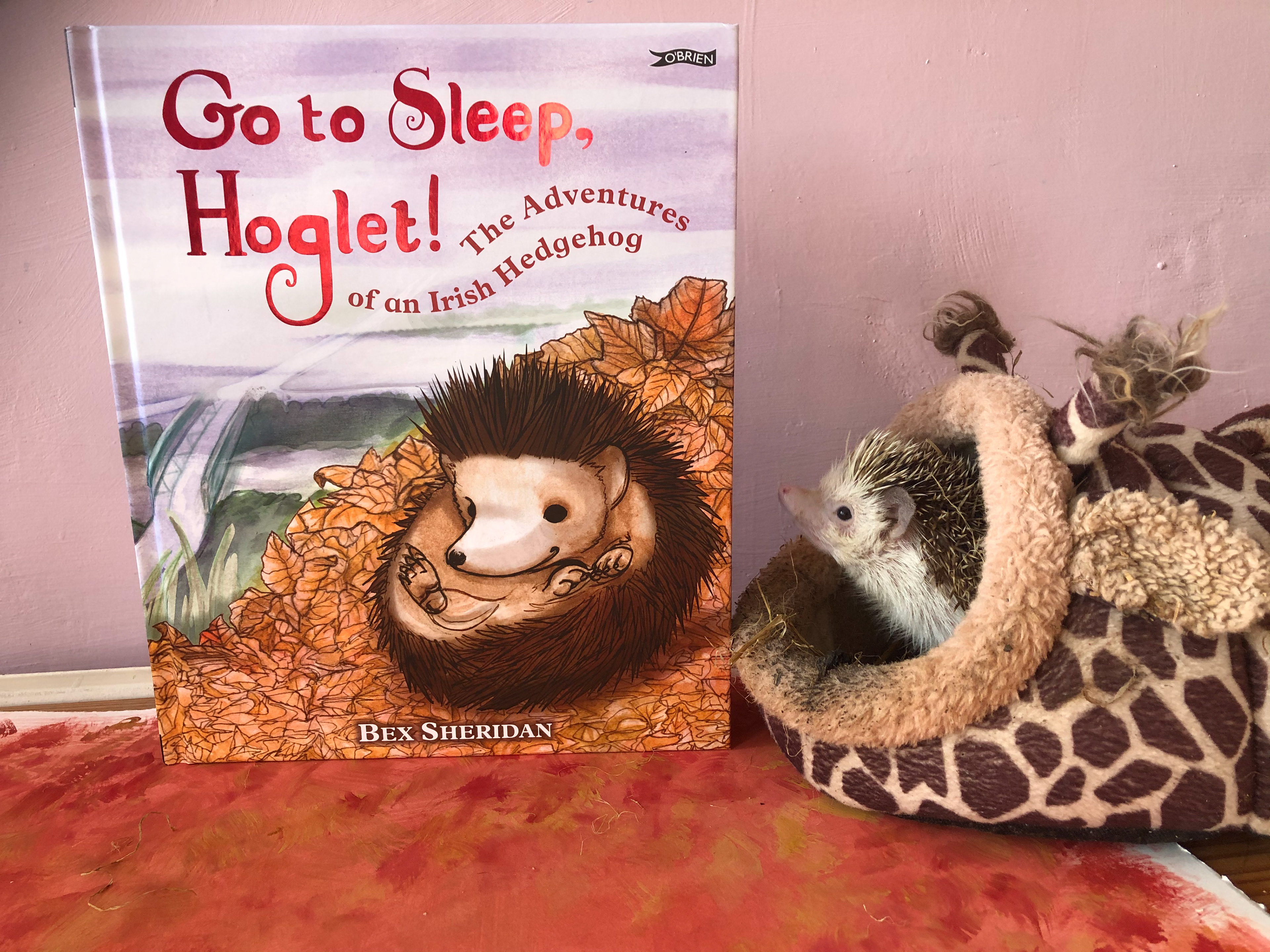 "A perfect bedtime story for animal lovers."
"Not wanting to miss out on seeing his first Christmas, Little Hoglet refuses to take part in the 'Big Winter Sleep' with the rest of his hedgehog family and instead sets out on an epic adventure around the 'Royal County' before realising the true meaning of Christmas. Join author–illustrator Bex Sheridan and a host of native furry characters in this festive tale and ode to her home county of Meath, featuring some of our most famous landmarks."
Go to Sleep, Hoglet!

was inspired by my own troublesome hedgehog friend, Mu. Mu is bold and brave and a bit of a grump. With a passion for intricate detail and working alongside animals, I started sketching him. I created some prints to share at events and quickly discovered that people loved my Mu. It wasn't even all about the art, people loved to learn about my grumpy little pal. 
While Mu loves nothing more than a good nap, I began to wonder about hedgehogs who don't want to nap. So many people have told me about their wonderful experiences with wild hedgehogs all around Ireland and every year someone seems to meet a happy hedgehog who is out and about in winter, when they should be asleep. 
Mu is an African pygmy hedgehog, who don't hibernate (well, not intentionally). I had a lot to learn to stop him trying to sleep. However, wild Irish hedgehogs are the opposite, they need to hibernate. So, I wondered, how could I help hedgehogs in need. That's when Hoglet was born! Bold and brave, much like Mu, Hoglet would help educate children about hibernate while out on a fun winter adventure of his own.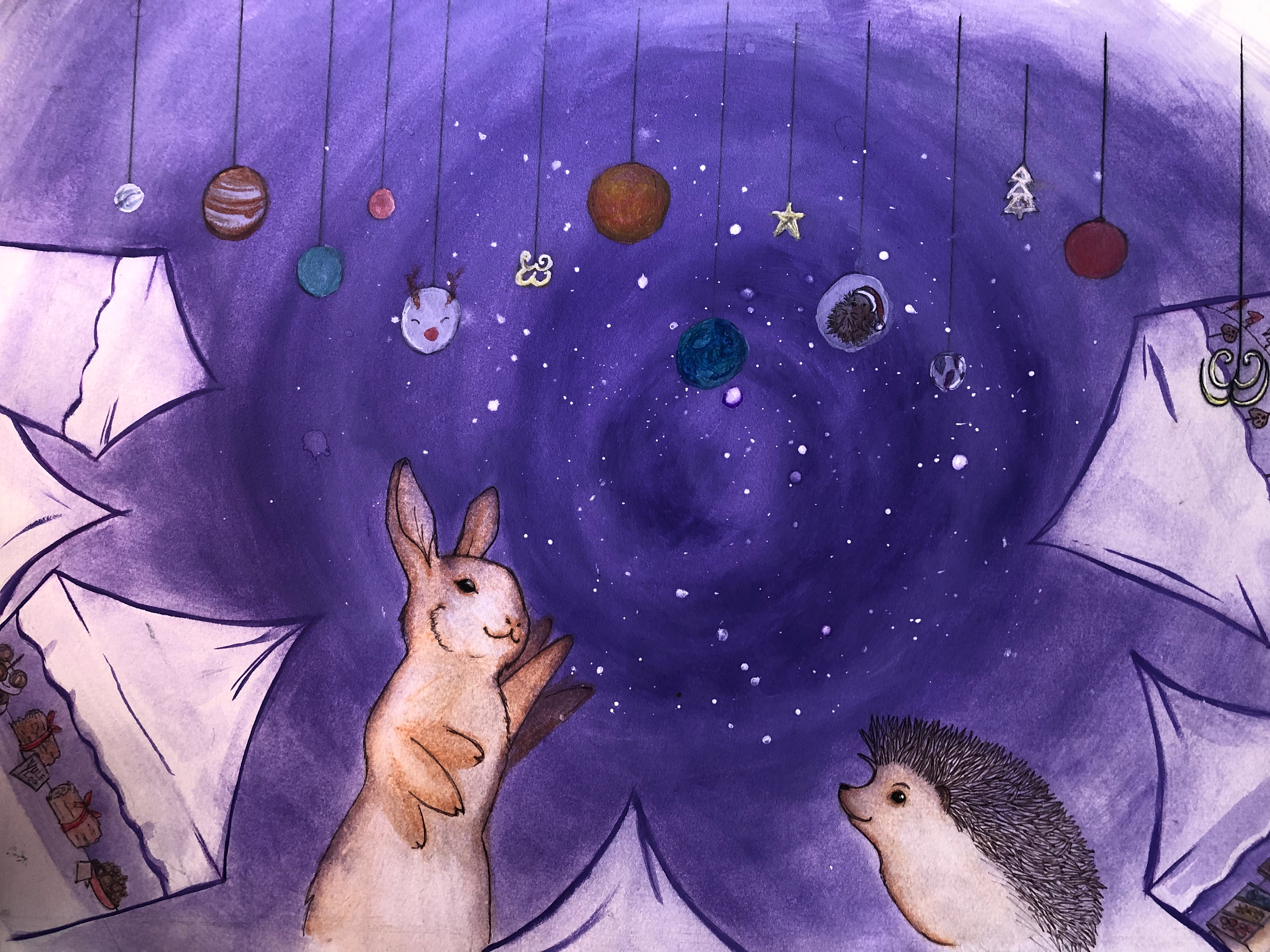 It took a while to get to know Hoglet and what he would look like. 
I had to think a lot about his friends too.
Thankfully, I had some help.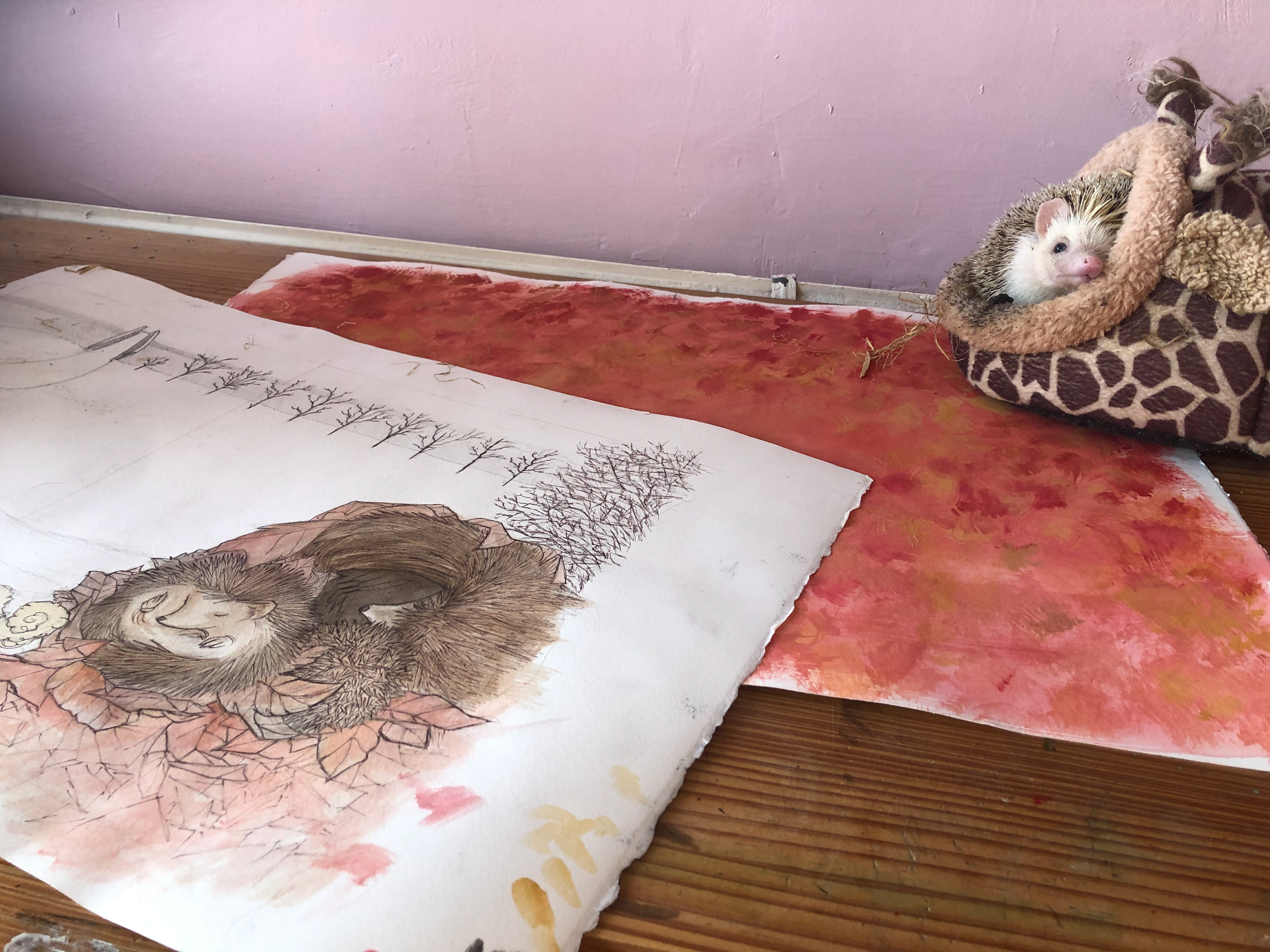 And it began to come together.